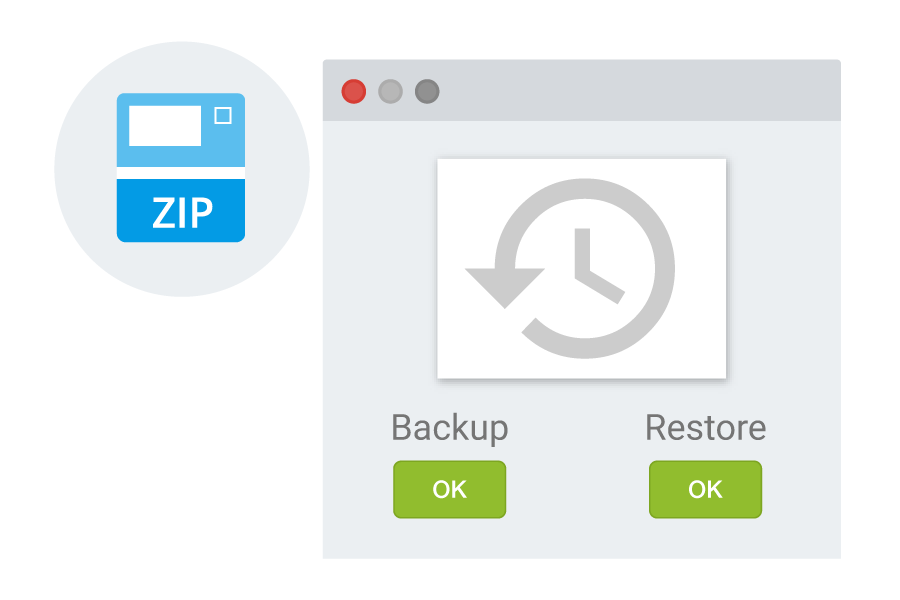 With the modern backup functions of the archiving solution, you can automatically secure your data and restore it if necessary.
Automatic data backup
In the Settings dialogue box, you can configure automated, time-controlled backups. ecoDMS then performs the backup automatically at the specified time. Data backups can be configured as required. For example, you can make a full backup of the entire database and the containers. Alternatively, you can also make an incremental data backup. In this case ecoDMS Archive will complete the existing backup with the latest changes in the selected rhythm.
OneClick Backup
The OneClick Backup component is an inherent part of the ecoDMS server installation. With a mouse-click you can manually initiate a full backup of the entire database and container. The generated backup file (.zip) can be used to restore data if necessary.
Console applications
As an option, the backup and restore function can also be carried out via console applications. To do this, either use the integrated ecoDMS scripts or create your own scripts to call this function.
OneClick Backup: Function available for Windows, Ubuntu, Debian Console applications: Function available for Windows, Ubuntu, Debian Automatic data backup (Settings dialogue box): Function available for Windows, Ubuntu, Debian