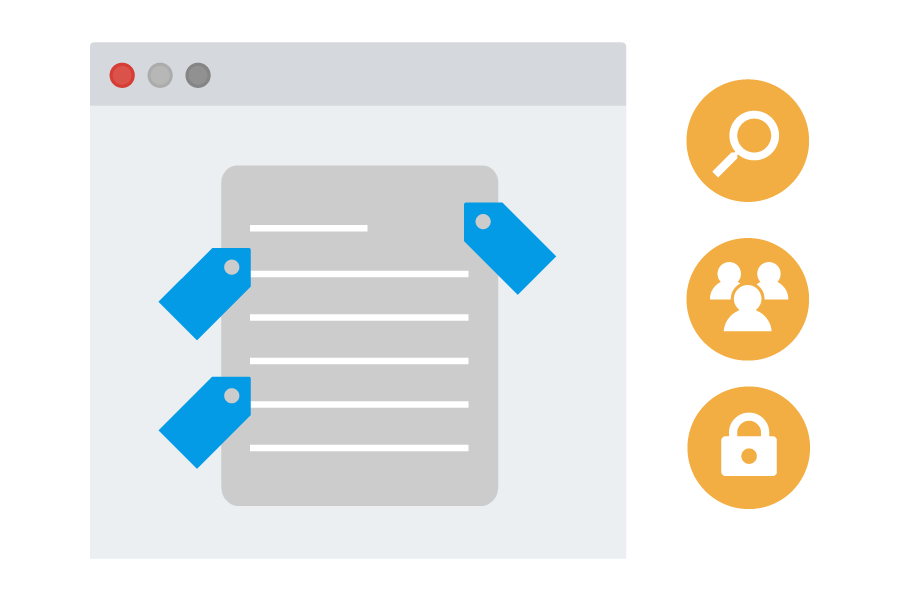 For best possible assignment, each file can be given matching classification attributes.
Asssign Documents and enter Metadata
The Classification is a sort of "link" between the document and the archive. Here you can assign, for example, the virtual destination folder in ecoDMS, the document type, the status, the responsibilities and many more archiving details to each file you archive. These details allow documents to be systematically filed and easily retrieved through keyword search as an alternative and/or in addition to the Full Text Search.
Define Permissions
To ensure that the documents can only be viewed and edited by the person who is responsible and authorised, ecoDMS offers the assignment of separate access permissions for each file and each existing folder. This ensures the privacy of documents.
Manual Workflow
If necessary, certain processes can be displayed through the classification via a status and user-​based adhoc workflow.
Function available for Windows, Ubuntu, Debian, MacOS