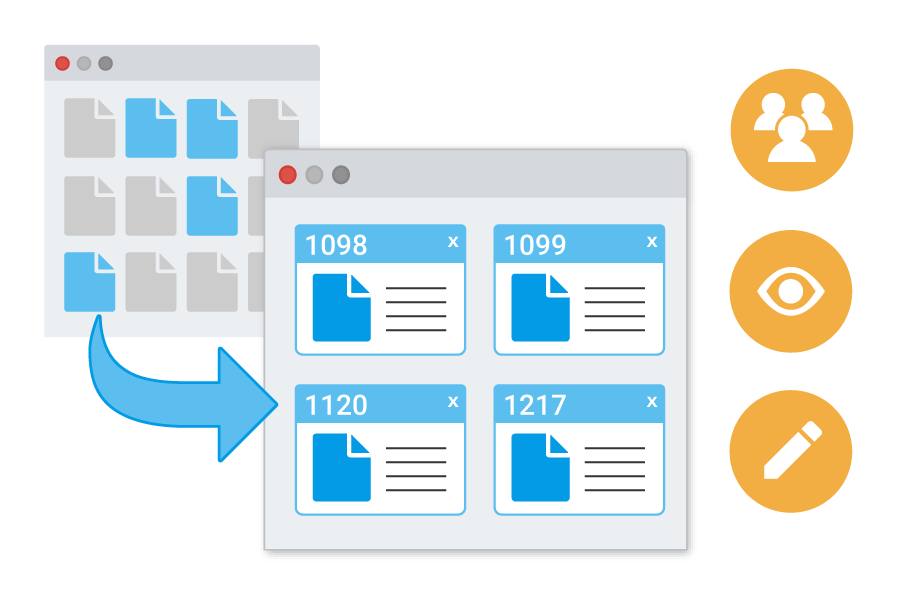 The clipboard can be used to add various documents from ecoDMS Archive to a user-defined document collection ("portfolio").
Document collection
Any number of documents can be dragged onto a clipboard and collected in a kind of "portfolio". A "portfolio" can contain several tabs with different document collections. The document classifications and permissions will, of course, remain unaffected.
Sharing clipboards with other users
Anyone who creates a clipboard can decide whether and how other users can access a document collection. Other users can be given read or write access to the respective clipboard.
Viewing documents on the clipboard
The clipboard arranges the added documents clearly in cards. Each card contains the filename, the status and the classification of the comment field. For PDF files there is also a document preview. You can browse the document preview and, if necessary, enlarge it with a mouse-click.
Notes
You also have the option of saving your own notes to a document on the clipboard.
Function available for Windows, Ubuntu, Debian, MacOS