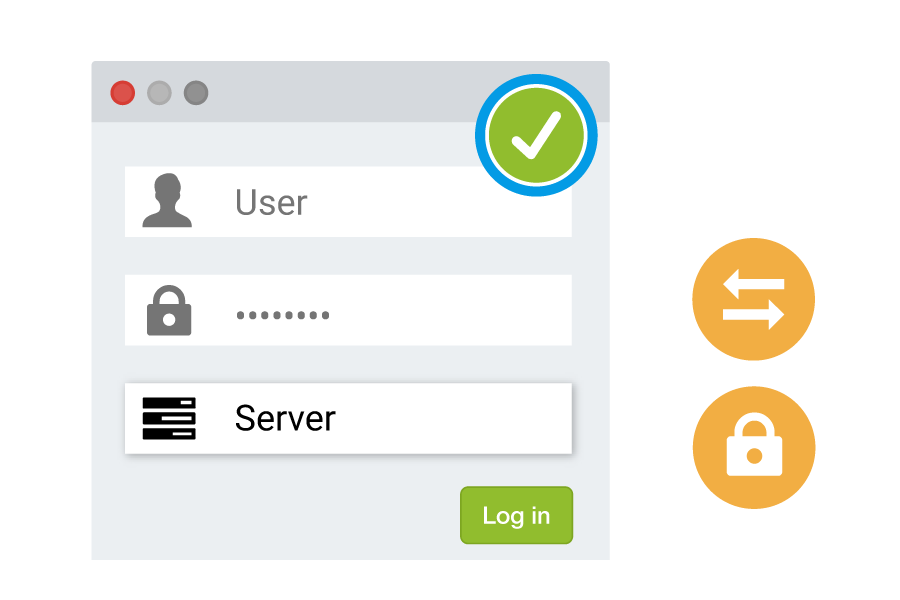 The connection manager establishes the connection with the ecoDMS server to allow working with multiple clients.
Client Server System
The ecoDMS Server is a client server system and as such forms the basis of the entire system. Here you securely store all data and information in a postgreSQL Database and in Containers. The Connection Manager connects to the ecoDMS Server. In order to work with the ecoDMS Archive, you must register via the Connection Manager. The Connection Manager is automatically installed with the ecoDMS Client.
Secure Login & Connection
The software architecture allows any number of users (depending on the licence) to work simultaneously on the system and access documents. The Connection Manager allows multiple clients to access different ecoDMS servers, databases and users simultaneously.
Function available for Windows, Ubuntu, Debian, MacOS(a maximum of 3 simultaneous connections possible with Free4Three)