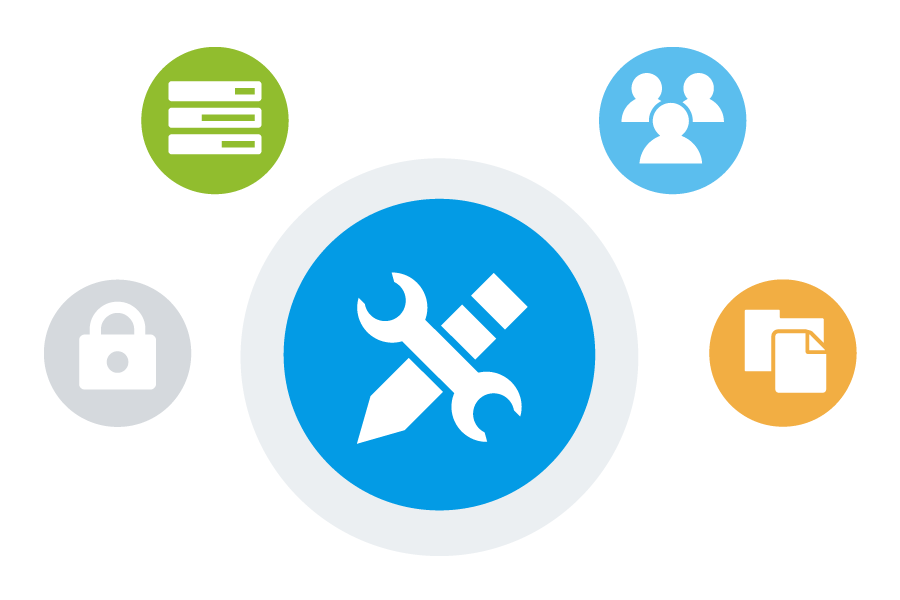 The archiving system can be individually adapted to a company's structures and processes in the Settings dialogue box.
Be it a private user, a small or medium-sized or a large company: ecoDMS can be specifically configured to suit the needs of all. The integrated Settings dialogue box allows custom configuration:
Create your own document type with individual retention periods and icons, and specify the associated classification attributes.
Create your own classification attributes, such as more input boxes, list boxes or check boxes.
Map the required folder structure and assign individual icons to each main folder and subfolder.
Specific permissions can be assigned to each folder to limit access to the folder and its contents to authorised users.
As an option, create customised document statuses that you can use for assigning documents.
Customise system settings: Specify the appearance and the colour of the client, enable reminder functions and much more.
Take a look at the progress of full-text indexing. ecoDMS displays the number of documents that have already undergone full-text indexing.
Set up one or more scaninput folders for your scanned documents by specifying access permissions, classification templates and other configurations.
Activate the license for the ecoDMS full version in the Settings dialogue box and then retrieve your license details.
Configure the backup and restore functions to let the system perform automated, scheduled backups.
Enable the sending of emails by configuring the email settings.
Settings Dialog Box - Screenshots
Function available for Windows, Ubuntu, Debian, MacOS