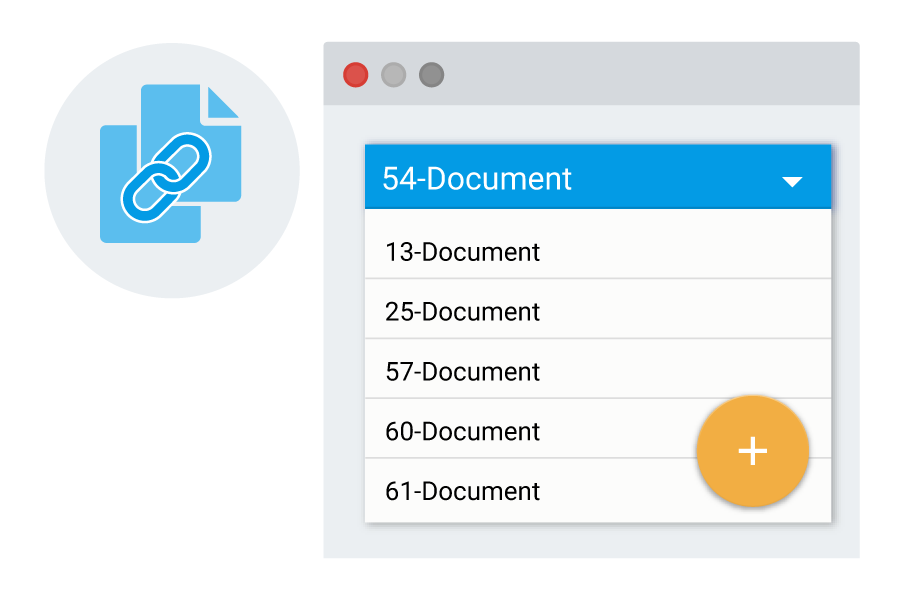 Archived documents that belong to the same document process can be linked directly with each other in the ecoDMS Archive table.
Virtual document clip
When linking documents, any archived files, including their classifications, can be added to a document and combined to form one process. The links are displayed in the ecoDMS Archive table as expandable sub-entries of the main document. The main entry of each linked document remains as it is. This function is similar to a virtual document clip. If necessary, the links can also be removed again.
Function available for Windows, Ubuntu, Debian, MacOS