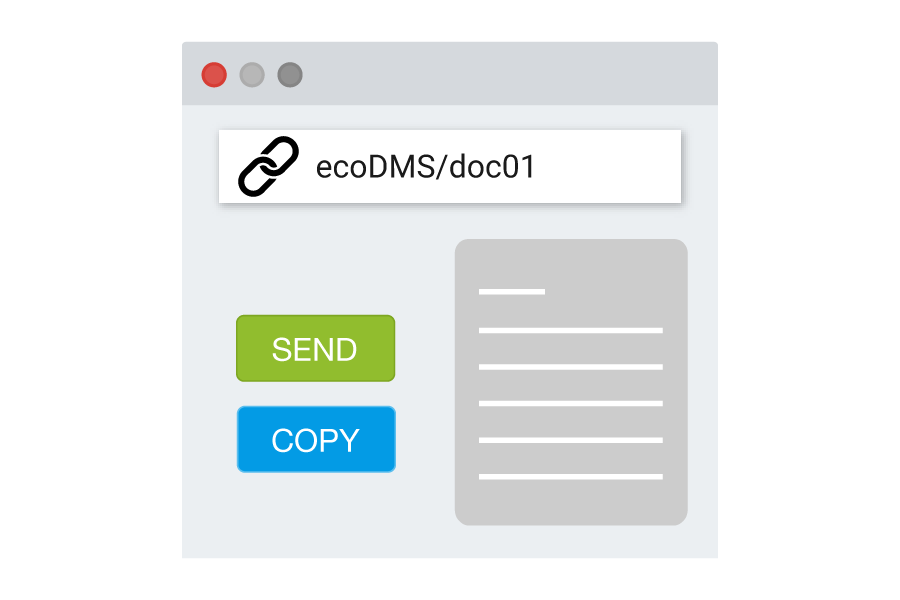 The link function makes it possible to send and copy document and folder links.
Document and Folder Links
With just one mouse-click these links can be sent safely to other ecoDMS users. The recipient can then access the document and/or the folder in ecoDMS directly via the link.
External Access
This function also allows you to open ecoDMS documents and folders from other programmes. You can place the link in any programme and then access documents and/or folders with a mouse click on the respective file and open it directly in ecoDMS. If the link is placed in a programme, a mouse-click on the document or the folder accesses it in ecoDMS directly from the respective programme.
Function available for Windows, Ubuntu, Debian, MacOS