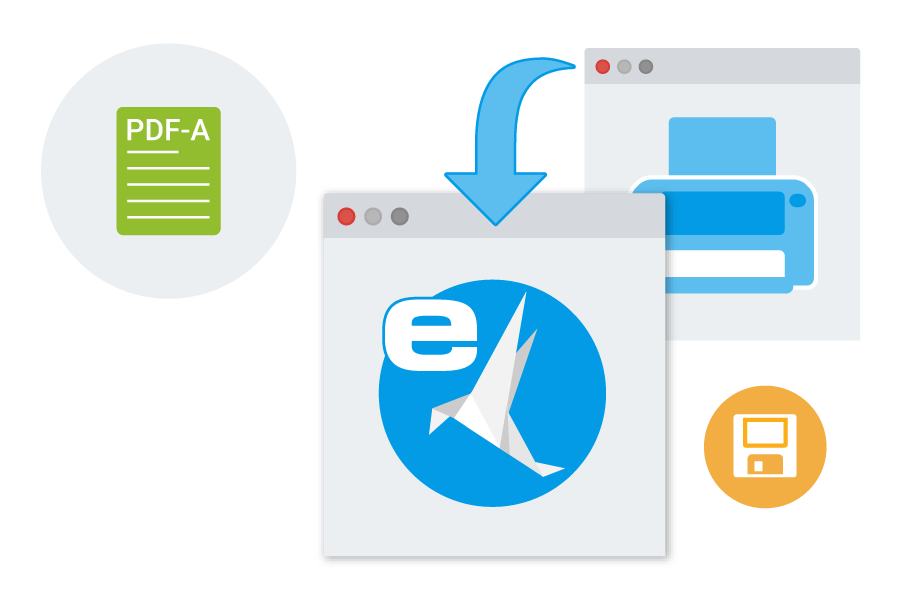 With the PDF/A printer from ecoDMS, files can be archived directly from external applications.
Interface to any printable applications
The virtual PDF/​A printer from ecoDMS enables easy archiving of documents from printable applications, such as picture and graphic programmes, inventory management systems and many more as a PDF-​A document. The PDF/A printer is a printer driver dedicated to archiving documents in ecoDMS. It forms the interface to external programmes and then allows quick and prompt document archiving. Moreover, a simple click on the print function of the respective programme saves the files directly in the appropriate folder and for the right person.
Automatic Archiving in a dark process
The ecoDMS printer can also perform so-called dark processes. When using the ecoDMS printer, users can archive the documents together with the matching classification information in ecoDMS, without having to do anything.
Function available for Windows, Ubuntu, Debian