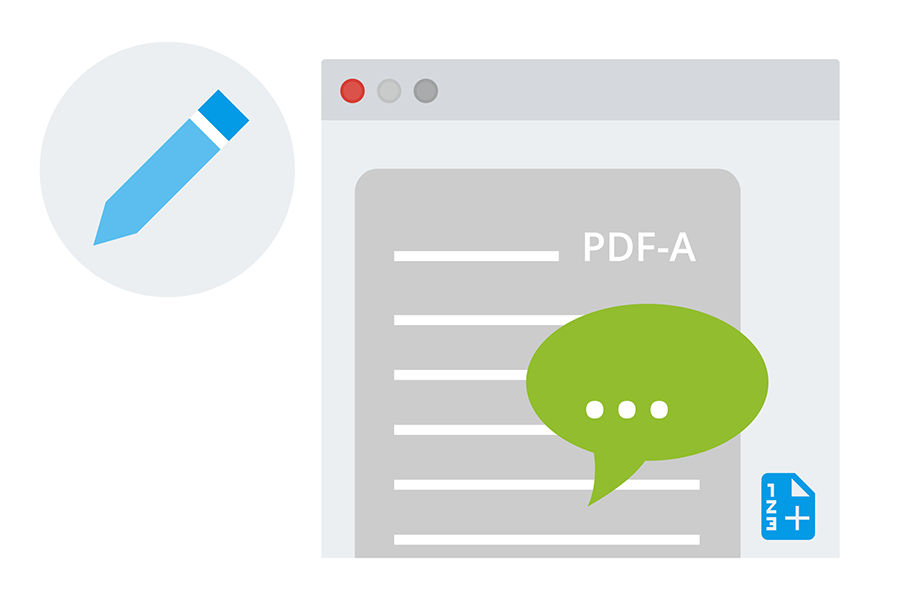 The internal PDF editor allows users to add comments and images, such as stamps, to archived PDF files and save them as a new version.
The PDF editor is available for all archived files with document preview that are released for further editing and classification. The PDF editor allows users to add comments to the document in form of text and graphics, such as stamps.
The font size and colour are user-defined.
The background of a comment can be filled with a colour or an image.
Fields allow the automatic insertion of important information, such as user, date and time.
Comments can be saved as templates and can be inserted into a document at any time.
A document is edited in the preview window. If documents are not finalised, the "Edit" button opens the PDF editor. There users can add notes, information and images to the file.
Saving the comments automatically creates a new document version in ecoDMS. This means that the original is retained, and any changes are traceable through version management.
Function available for Windows, Linux, MacOS
Only for trial version and full version
Screenshots of PDF Editor