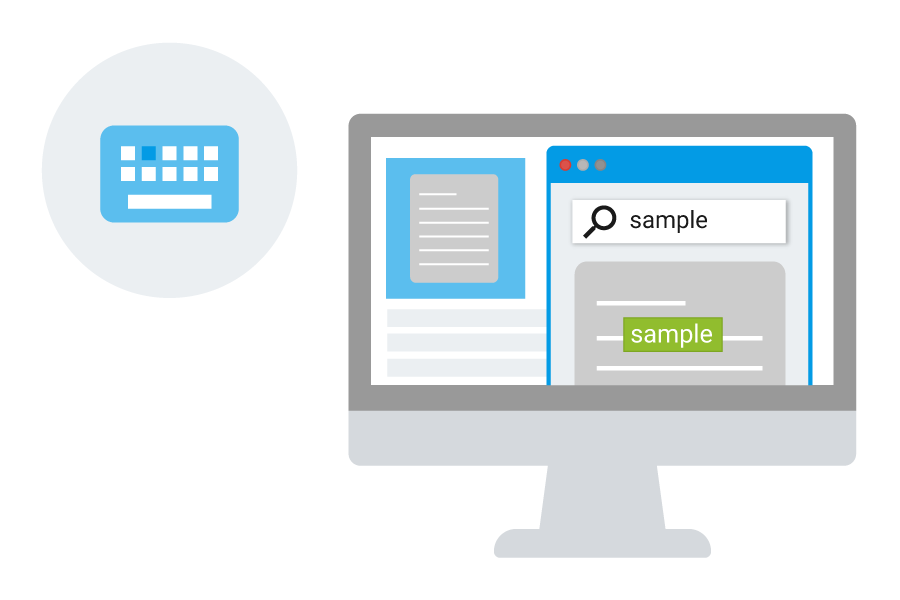 With a user-defined keyboard shortcut, users can start the ecoDMS full-text search from any application.
Full-text search via shortcut
Users only need to select the required search term in a software programme (e.g. web browser, email client, Office files, etc.) and then enter a specified shortcut. Entering the shortcut starts the full-text search in the ecoDMS client. The system searches through the archived documents for the selected terms. The matching search results are immediately displayed in ecoDMS Archive.
Highlight Search Terms in the preview
If a document preview exists for a retrieved file, the recognised words are highlighted in colour in the preview window.
Saving shortcuts in the user profile
A shortcut can be created individually for each profile in the connection manager.
Shortcut function available for Windows, Ubuntu, Debian, MacOS
Highlight Search Terms in the preview for Windows, Ubuntu, Debian, MacOS (Demo and full version)