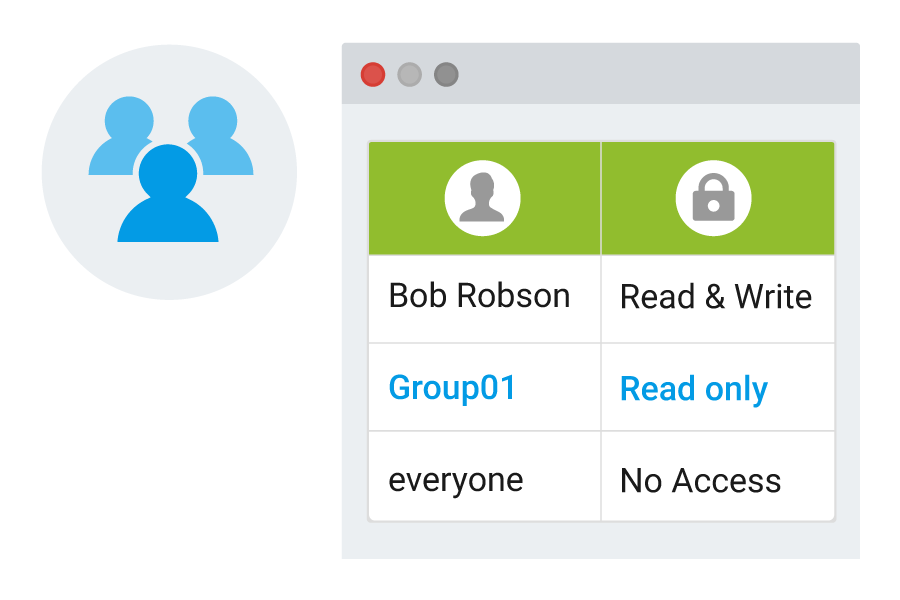 Professional user and group management allows secure access to the system, its features and the archived files.
Group Management
ecoDMS allows the creation of any number of users. Users can be grouped, and one user may belong to several user groups. This allows the representation of company departments, such as accounting, management, sales, office management, sales force, etc..
System Permissions
Moreover, each user can be assigned user permissions for specific functions. The user may...
manage the system as an administrator.
archive and classify documents.
use version management.
use the inbox.
view the document history.
create new folders.
view all documents regardless of their permissions.
use the web interface.
use template management.
erase documents.
Folder and Document Permissions
To ensure that the archived documents can only be viewed and edited by authorised persons, ecoDMS enables the assignment of access permissions for each document and each created folder. This protects the privacy of documents. Document permissions are granted in the classification dialogue box.
Screenshots of User and Group Management
Function available for Windows, Ubuntu, Debian, MacOS