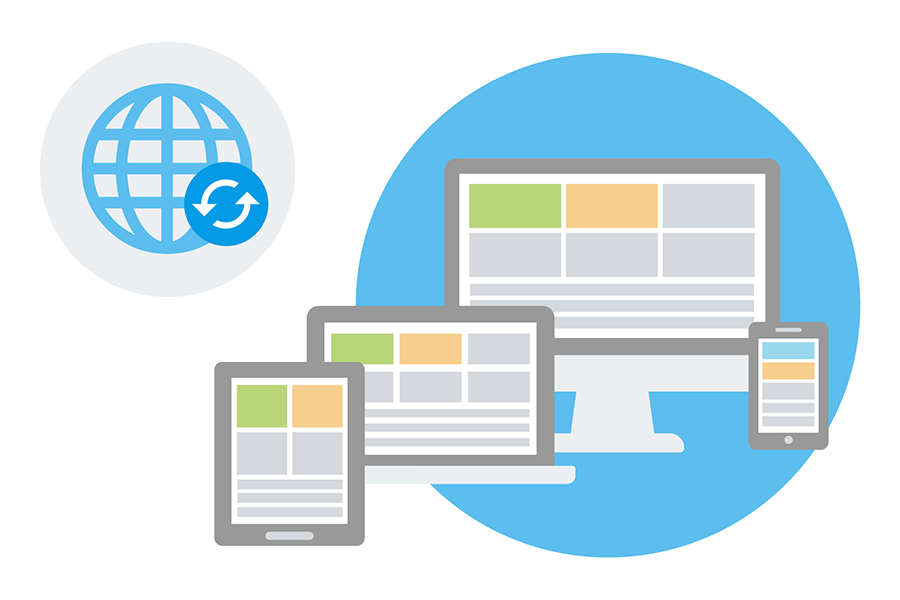 The Web Client offers access to the archive from any platform, such as from a PC, laptop, smart phone or tablet, and any location through an internet browser. The modern web interface design automatically adapts to the browser size of the device. This enables full cross-platform use of the archive interface.
The Web Client has numerous functions of the desktop version. Sporting an inbox for scanned documents, general archive access with upload and download functions, intelligent search functions including filter templates, version management and many other features, ecoDMS Webclient is introducing a new era of document archiving.
Remote Access without App
Per default the Web Client can be used in a proprietary network. If archive access from outside via Web Client is required (such as from the mobile network or from other networks), remote access can also be enabled in the ecoDMS settings. A current internet browser suffices to work with the web edition of the archiving system from a computer, a mobile phone or a tablet.
Feature available for devices with a standard internet browser. To use the feature, you must have access to your ecoDMS Server. The official system requirements apply.Only for trial version and full version
Screenshots of Web Client on Computer
Screenshots of Web Client on Smart Phone
Screenshots of Web Client on Tablet