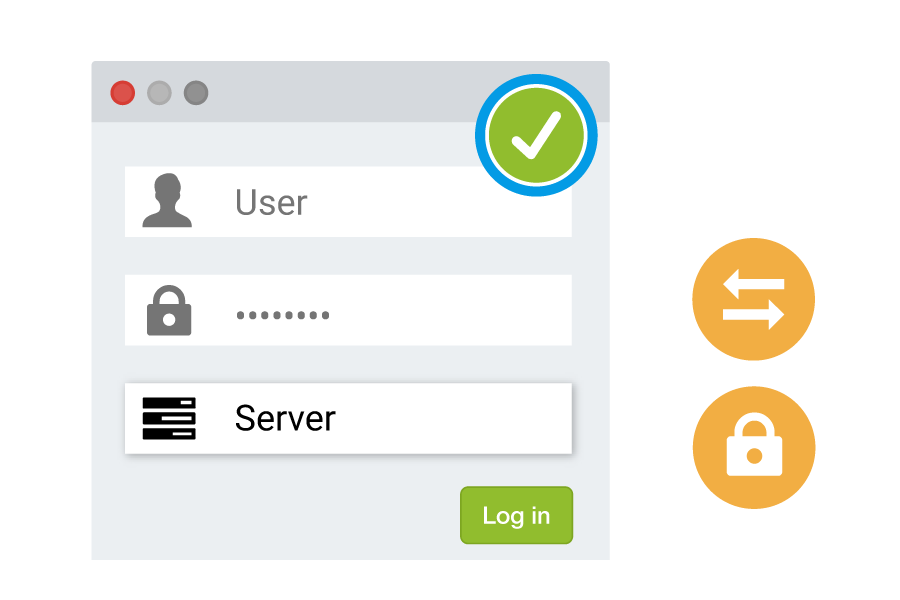 In order to use the system, login with your user credentials.
On the client, login through the connection manager.

The connection manager is installed automatically with ecoDMS Client. The connection manager establishes the connection between the desktop clients and plugins and ecoDMS Server.

To use the Web Client, you do not need to be connected through the connection manager.

The web service must be started through the Settings dialogue box in ecoDMS Client.
Use the default user of ecoDMS when you first log in to the system (desktop and Web Client). The default user is automatically created with the first installation of the ecoDMS environment. The default user has all necessary system permissions to use and set up the system.
Username: ecodms
Password: ecodms
Change your password as soon as possible for security reasons. For more information and default users, refer to the chapter "Access Data" in the ecoDMS manual.
The following figure shows example settings for the connection manager on a single seat local installation.