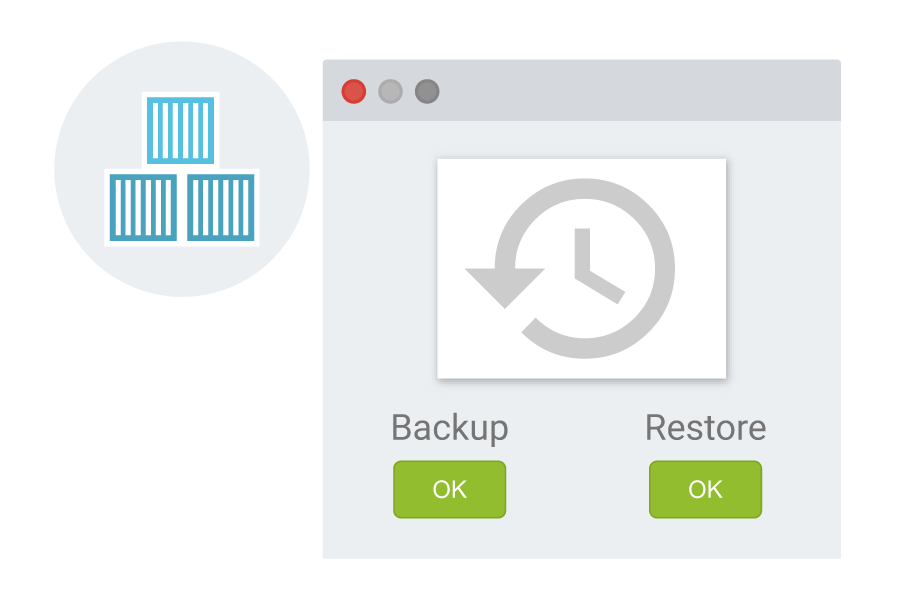 Archiving all emails in containers offers convenient data backup and restore options. With the modern ecoMAILZ backup and restore functions, you can automatically backup your emails and restore them if necessary.
Incremental Data Security
With ecoMAILZ you can make automatic and scheduled backups of your archived emails. For example, you can make a full backup of all container contents. Alternatively, you can also make an incremental data backup. In this case ecoMAILZ completes the existing backup with the latest changes in the selected intervals. Your backups can be used for restoring or moving the email archive.