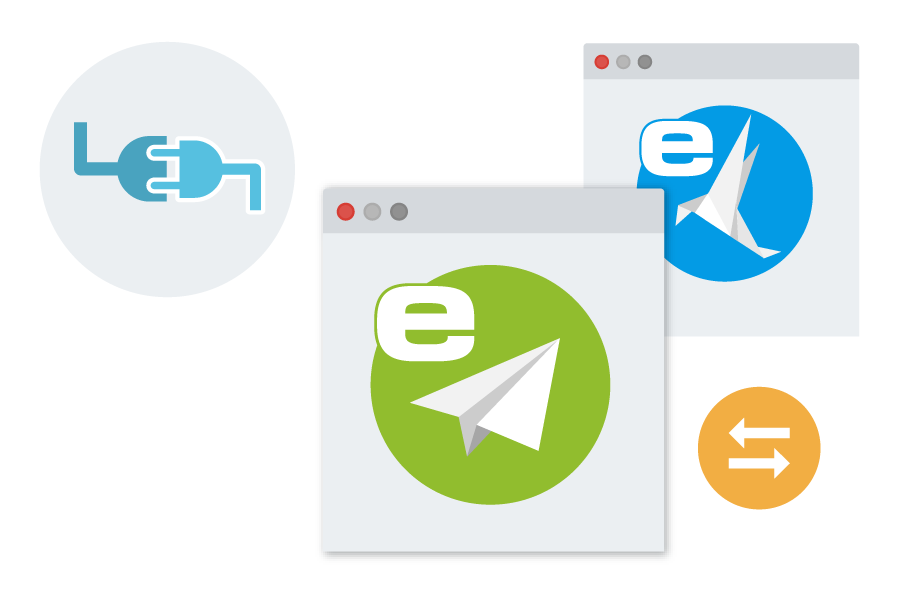 A strong connection: Merge ecoMAILZ email archiving with your ecoDMS Archive. Benefit from the numerous advantages of a central storage location for all your files and data.
Central access to emails and documents via ecoDMS Client
Combine your emails with any other files in a central document archive.
Quick search for emails and other archived files via ecoDMS client.
Transfer and classify selected emails in ecoDMS.
Filter your messages from the ecoMAILZ Archive directly via the ecoDMS client.
Research your personal emails from within ecoDMS.
Archiving as EML file and PDF/A-3
The ecoMAILZ plugin for ecoDMS enables users to archive complete emails (EML files), including attachments, in ecoDMS Archive. ecoDMS stores emails including any attachments in the standard EML mail format.
In addition, the message and its attachments are stored in a bundled PDF/A-3 file. You can embed any file type in PDF/A-3. For example, you can add email attachments such as PDF or Office files to a PDF/A-3 document. Thus, if you open a PDF/A-3 file, it contains the plain email text in PDF format and also the attachments.