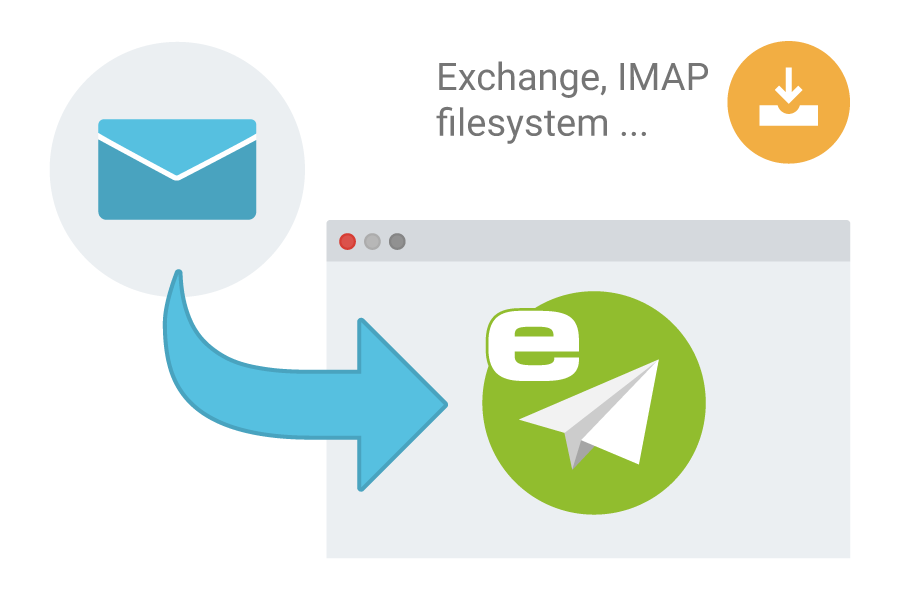 With ecoMAILZ you can start importing existing emails starting any time you choose, so there is no need to feel compelled to act immediately.
ecoMAILZ offers import functions from different email servers and groupware solutions. Among these are Microsoft Exchange Server, Internet Message Access Protocol (IMAP), POP3 and the file system. The exact origin of the emails is stored in so-called adapters. Then the system automatically retrieves all emails for archiving, full-text indexes text, readable information and attachments, and saves the messages securely in containers in the email archive.
With the introduction of ecoMAILZ, your emails will be archived with their attachments so that they are complete and legally compliant.