Base: ecoDMS ONE Full Package with Guaranteed Planning Security
The full ecoDMS ONE package forms the base for ecoWorkflow
ecoDMS ONE offers a fixed pricing structure for software maintenance and support for our all our software systems.
The full package offers business customers guaranteed planning security with fixed annual support fees and all available version updates
Comprehensive Solution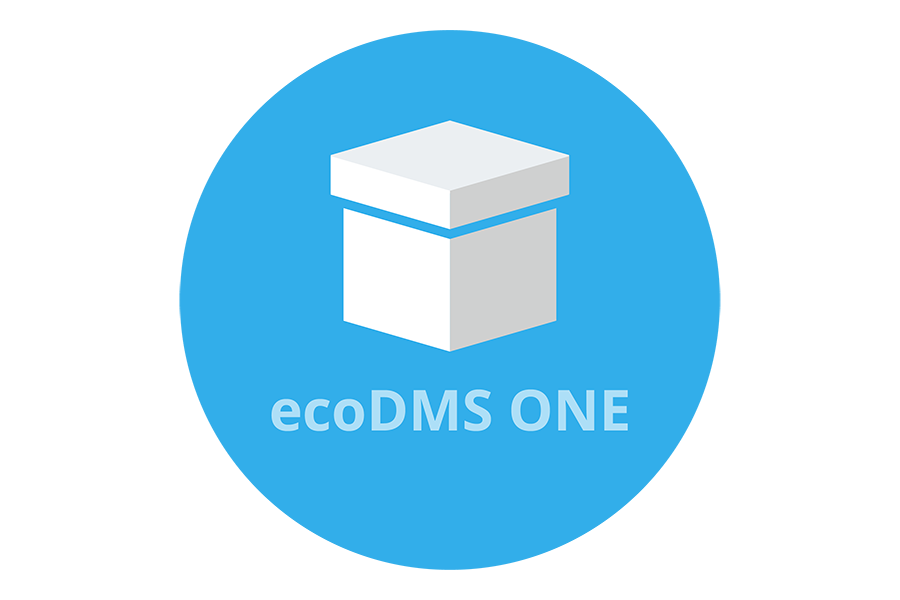 Das Komplettpaket bietet Firmen Planungssicherheit. Es enthält Lizenzen, Support und Softwarepflege für ecoDMS, ecoWORKZ, ecoMAILZ und ecoDMS API.
Guaranteed planning security for businesses
Comprehensive solution including
ecoDMS, ecoWORKZ, ecoMAILZ, ecoDMS API
Software maintenance
Manufacturer support
Updates for all software programmes
only
€
250,-
(net)
one-time purchasing price per license plus annual software maintenance
Distribution through Sales Department
You are already using ecoDMS ONE:
Then we will install ecoWorkflow for you and implement a process based on our standard templates, e.g.
incoming invoice processing with one-step approval
100 operations per month
incl. stakeholding users
and the associated role-based access structure
This means you can benefit from an efficient process within just a few days.
You are not yet using ecoDMS ONE:
Then we will be happy to offer more detailed advice on the purchase of the full solution
You will then receive a corresponding offer for ecoDMS ONE
As an option, we will install and set up the software included in ecoDMS ONE for you as a purchasable service
Of course, you can also implement the ecoDMS ONE software yourself
Then we will deploy ecoWorkflow as described above
The specific content of ecoWorkflow ultimately depends on the scope of features agreed with you in the offer.
ecoWorkflow
€ 108 per month for 100 operations/month
Minimum contract period of 24 months incl. software updates and maintenance
€ 18 per month from the 25th month
One-time € 1,800 for the installation of ecoWorkflow, the implementation of a standard workflow and user training
ecoDMS ONE
One-time € 1,250 plus software maintenance of € 250 annually (minimum order of 5 ecoDMS ONE licenses.)
One-time € 450 for installation and initial setup of ecoDMS ONE (optional)
Total costs
Based on the examples given here, the total amount incl. license, software maintenance and service for the minimum contract period of 24 months is € 6,142 net