ecoWORKZ is part of the ecoDMS trial version.
Download the current version of ecoDMS (burns) Build 21.06 and later for free. The trial version, Free4Three version and full version of ecoDMS are identical.
Install the document management system as trial version in your test environment.


(Please do not install the trial version on the same instance as a productive system.)

After the first installation, ecoDMS and ecoWORKZ automatically run as a trial version for 30 days. The trial version includes nearly all ecoDMS features, plugins and the smart workflow of ecoWORKZ incl. chat function.
If you want to turn your ecoDMS with ecoWORKZ test environment into a productive system, you simply need to upload a valid ecoDMS license number with ecoWORKZ activation. You can purchase both in our online shop.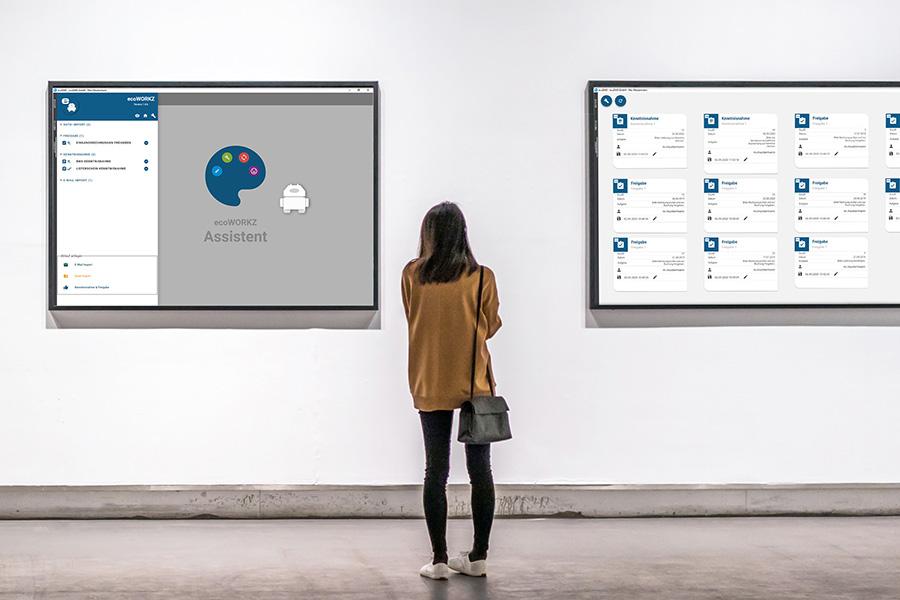 Please note that you can only test ecoDMS with ecoWORKZ for free if you set up the entire system in an "empty test environment".
The trial period automatically ends as soon as you upload an ecoDMS backup.
The ecoWORKZ trial version is only enabled for the first installation.
If you are already using ecoDMS and would like to test ecoWORKZ, do not install the software with your productive system. Because then ecoWORKZ is not included.