Automated File Import into ecoDMS Archive
Use the file import to automatically import all documents and files from a folder of the file system into ecoDMS Archive. The files are stored in the original document format.
In a configurable interval (e.g. once a month, every Sunday at 11 pm, etc), ecoWORKZ automatically imports the files from the specified folder.
The selected folder, from which the files are imported, is located where ecoDMS Server is installed.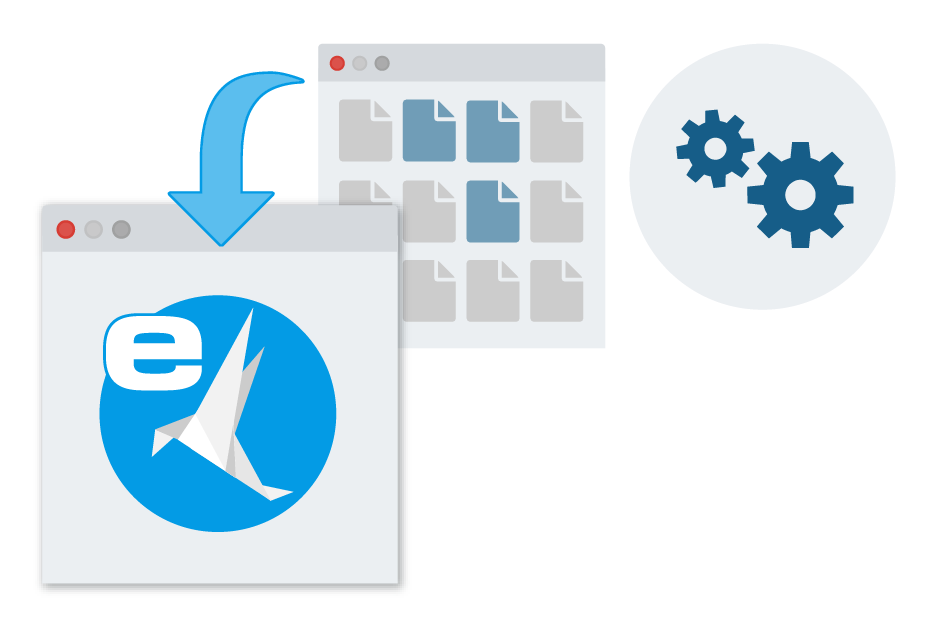 Classifying Documents in ecoDMS Archive
For classification in ecoDMS Archive, you can specify the status, document type and target folder.
During the archiving process, ecoWORKZ automatically fills in the values specified for the classification attributes.