Extend your digital ecoDMS Archive with a smart and efficient solution for document-based collaboration and the automation of processes in ecoDMS Archive.
Being able to access business-relevant processes and data from anywhere is becoming increasingly important. Modern communication channels and work methods have become existential for many businesses. Homeoffice workplaces must be integrated seamlessly into business processes.
We would like to accompany you on this itinerary with our ecoWORKZ software.

By introducing the digital ecoDMS Archive, you have taken the first step. Set the next milestone in your digitalization strategy with ecoWORKZ.
ecoWORKZ has convincing features
File import (to ecoDMS)
Transfer documents and data automatically from a folder in your file system to ecoDMS Archive.
Email import (to ecoDMS)
Import emails and their attachments automatically from predefined email inboxes into ecoDMS Archive.
Video Chat
Communicate from anywhere with your colleagues using video chat. This enables you to have goal-oriented discussions about business processes and subsequent procedures.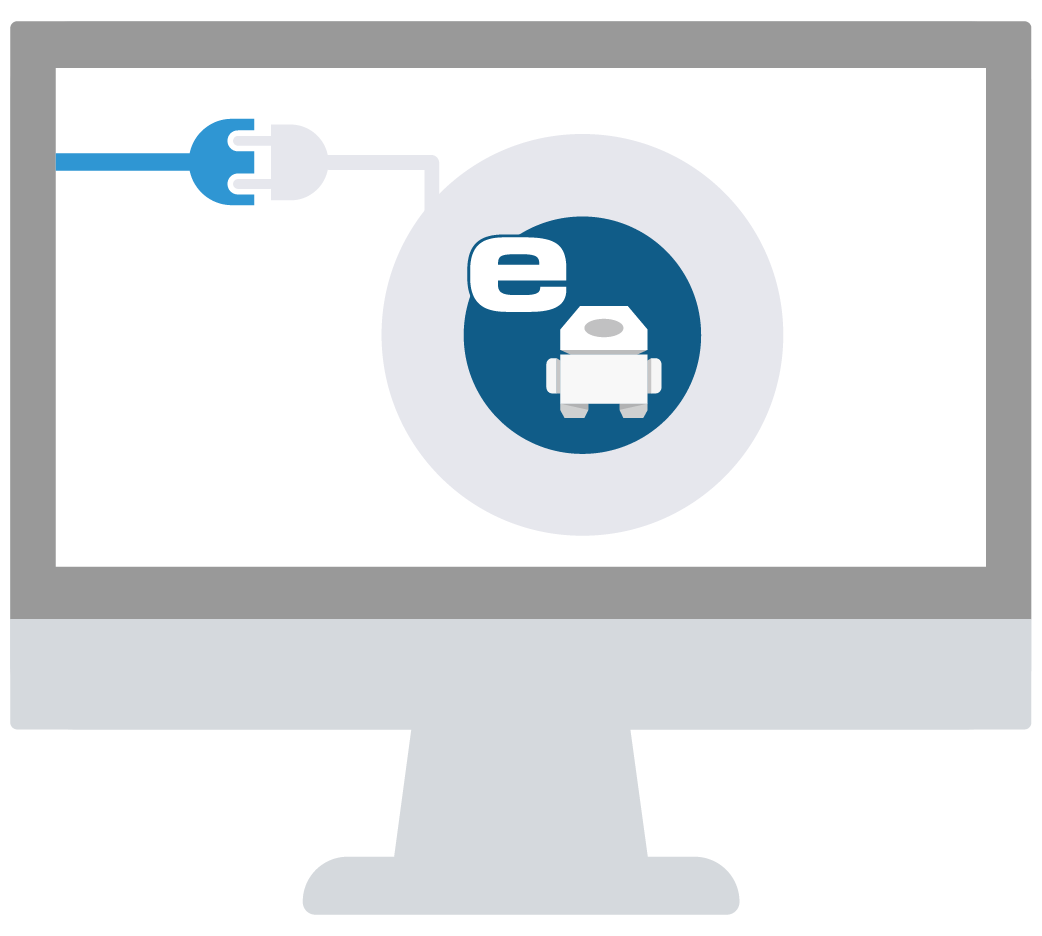 Viewing & Approval
Transfer process-relevant documents with a few mouse clicks via ecoWORKZ for viewing and approval to the responsible staff members.
Digital stamp
A digital stamp on the document specifies the user and time at which the user carried out a task.
Setup assistant
Customize all processes. The integrated ecoWORKZ assistant robot will help you with implementation.
ecoWORKZ is quick, easy and efficient
The entire system is easy to operate
You can purchase the ecoWORKZ license in our online shop by entering your existing ecoDMS license number.
The activation of your license in ecoDMS enables the ecoWORKZ plugin without requiring installation, and it is immediately ready to use.