All-inclusive service for business people:
Our AllinONE Business Solution offers guaranteed planning security with fixed annual support fees and all available version updates.
The ecoDMS ONE solution focuses on business clients.
Entrepreneurs want to make long-term plans and value an all-inclusive service. This is why they prefer purchasing software that already includes support and update services.
The ecoDMS ONE package offers just that!
Guaranteed planning security
with fixed, calculable annual support fees
and all available version updates.
The solution is sold through the conventional sales department with annual invoicing.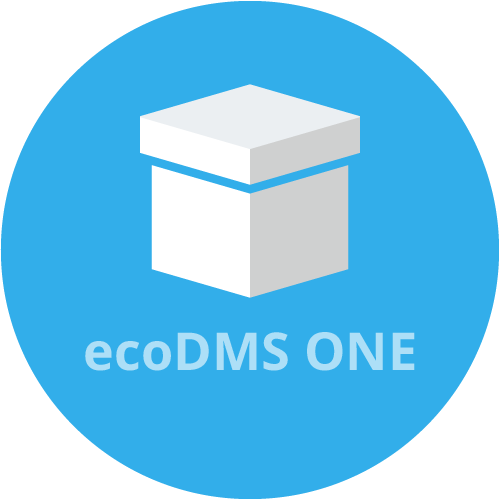 Everything you need for digitalisation and archiving in one package:
The ecoDMS ONE package contains the following products and services. Click an icon to view a product page and learn more about the product.
Free NFR Licenses for Your Test Environment
To enable users to comprehensively test the software and, for example, connect it to proprietary systems, ecoDMS ONE comprises the full software versions plus separate, free NFR licenses.
The NFR licenses offer full functionality without restrictions.
New Software Versions and Support Included
Those who decide to purchase ecoDMS ONE no longer need to worry about buying new software versions or receiving support.
ecoDMS specialists offer support within the scope of the respective ecoDMS ONE support during the test phase and during productive operation.
With the purchase of the required software license, all further costs for support and updates are included in the annual license fee.